Current Population Survey microdata including basic monthly surveys and supplements from 1962 to the present.

Census microdata covering 82 countries from 1960 to the present. IPUMS NAPP offers microdata from the 19th and early 20th centuries.

Demographic and Health Surveys integrated for analysis across time and space from 1980 to the present.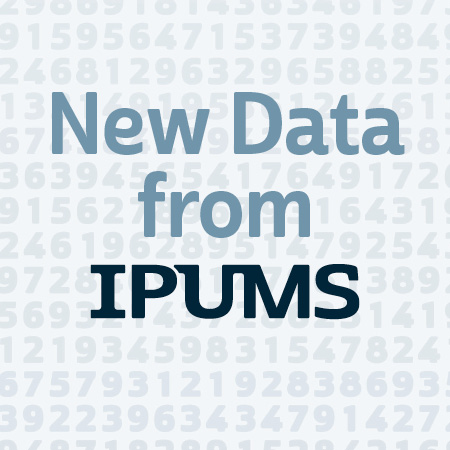 IPUMS has new data and is hosting a free "Introduction to IPUMS" workshop. We will introduce the IPUMS collection, highlighting newly available census and survey data.